We Replace Grease Traps For Businesses Throughout Powder Springs & All Of West Georgia
Here in the greater Atlanta area, we're known for our good cooking. But whether it's barbecue, fried okra, cornbread, green beans, or some other divine southern treat, one thing's for sure: fat, oil, and grease are part of the recipe.
And at the end of the day, all of the grease, oil, and fat used to make West Georgia's food so irresistible has to go somewhere — we just don't want it going into our water waste system. That's what the grease trap is for…
As the owner or manager of a restaurant, you know big problems can arise if the grease trap isn't working properly. You may end up with a clogged septic system, and a seriously smelly mess on your property. Not exactly a good way to attract business!
You need a reliable grease trap that works. Don't worry, we're here to help.
We replace grease traps for our commercial clients throughout Powder Springs and West Georgia. And rest assured, we can work around your schedule to ensure the job gets done when it's most convenient for you and your patrons.
Our team of licensed and insured Master plumbers has the equipment and experience needed to get the job done right. And we'll do it with as little disruption to your business as possible so you're ready to go when the kitchen opens again tomorrow.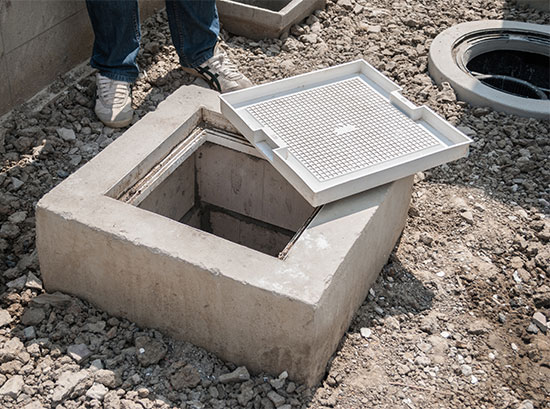 We're Here To Help Make Your Job Easier — Call Today
Owning a restaurant is about more than just good food. It's a lot of work. And one of the least enjoyable aspects is making sure that all the grease, oil, and fat that makes your food so yummy is properly trapped and kept separate from the water waste system.
But it doesn't have to be a stressor — it can be easy and manageable with APEX Plumbing.
So protect your septic system and keep your business running smoothly and your customers happy. Call APEX Plumbing at 678-756-7258 to schedule a grease trap replacement for your business. We're happy to help when it's most convenient for you and we guarantee expert results!
Our commercial plumbing expertise includes repairing and replacing water heaters in all kinds of businesses. No job is too big or too small.
REQUEST AN APPOINTMENT ONLINE
Apex Plumbing
4000 Fambrough Dr Ste 3
Powder Springs, Ga 30127