APEX Plumbing Can Take Care Of All Of Your Kitchen & Bathroom Plumbing Needs — We Guarantee A Job Well Done!
When you're having issues with your bathroom or kitchen plumbing or fixtures, life can get pretty messy and frustrating. Things that should be simple become a hassle, and you worry about things you shouldn't have to — like the following:
Will my toilet clog and overflow?

How much water am I wasting thanks to my leaky faucet?

What's clogging my garbage disposal this time?
Enough is enough. Let APEX Plumbing help.
We specialize in an array of bathroom and kitchen plumbing services, including these:
We carry many commonly needed parts on our trucks so simple fixes can be taken care of fast and with as little disruption to your everyday life as possible.
When complete replacements are needed or you want to upgrade, we can take care of replacements and installations quickly as well. And with APEX Plumbing's licensed and insured Master plumbers doing the work, you don't have to worry about leaks, problems, or poor installation. We stand behind our work with our 100% customer satisfaction guarantee, and you can be confident we'll do it right or make it right.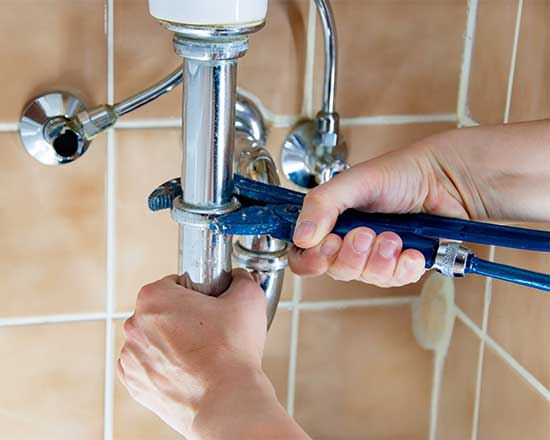 Doing A Kitchen Or Bathroom Remodel? Leave The Plumbing & Fixture Installation To APEX
Does your master bath or guest bath leave a lot to be desired? Is your kitchen a far cry from the ones you see on all your favorite HGTV shows? Maybe a remodel is in the near future? If so, trust the plumbing work and fixture installation to the team at APEX Plumbing, so you don't have to worry about a thing. Remodels are stressful enough — why worry about the plumbing when you don't have to?
Need to wait while you figure out how to fit your vision with your budget? Even starting small with a faucet change-out can make a big difference! Either way, big or small, we're happy to help.
So call APEX Plumbing at 678-756-7258 or reach out on our website when you need reliable, reasonably priced plumbing services from Carroll County's experienced Master plumbers. We're here for you day or night.
A home requires all kinds of plumbing installations and repairs, including making sure your basement plumbing is functioning like it should. Ask us for more information.
REQUEST AN APPOINTMENT ONLINE
Apex Plumbing
4000 Fambrough dr Ste 3
Powder Springs, Ga 30127