Need Toilet Repairs Or Installation In Carroll County Or Nearby? Call On APEX Plumbing For The Best Services At Reasonable Prices
When we're asked what we'd bring with us if we were stuck on a deserted island, many of us think of books, music, lighters, and other ways to entertain ourselves or provide for ourselves. But one thing that we all forget but wouldn't want to live without is a working toilet.
Life before indoor plumbing? For most of us that's a big "No thanks!" But a constantly running toilet, a leaky toilet, or an endlessly clogged toilet can take the joy out of having indoor plumbing.
If you're cursing your running toilet because it keeps you up at night or you cross your fingers every time a guest uses your "most-likely-to-clog" toilet, it's time to call on APEX Plumbing. We're licensed, insured, and experienced Master plumbers with the knowledge and tools to fix your toilet for good.
We repair all of these:
leaky toilets

running toilets

clogged toilets

and more
Whether the issue is the gasket, the flush valve, the flapper, the flange, or something else, APEX Plumbing's team of plumbing experts will fix your toilet fast.
So don't let a running or leaky toilet keep you up and increase water bills or a clogged toilet ruin yet another get-together — APEX Plumbing is here to help.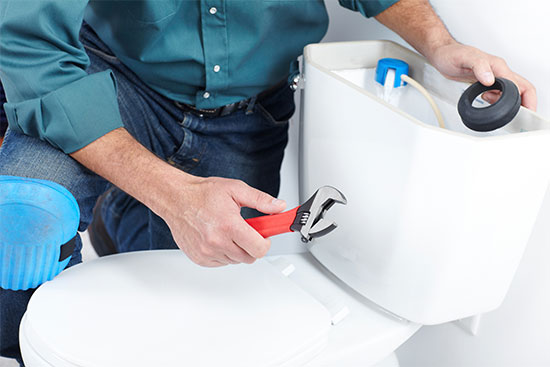 Upgrading Your Toilet Is Easy With APEX Plumbing
If it's not possible to repair your toilet or you're ready to upgrade your throne, we can take care of installation for you so you know it's done quickly and properly. Whether you're upgrading because of efficiency, height, comfort, or just style, we can help make the transition seamless so you don't have to deal with any disruptions, water issues, or other problems.
We work quickly to get the job done right so our clients don't have to experience the dread of life before indoor plumbing.
Our Estimates Are Free & Scheduling Is Easy
So if it's time to have those repairs made or you're ready to get rid of the throne you have and trade it for the throne you deserve, call APEX Plumbing at 678-756-7258. Our licensed and insured Master plumbers are here for you any time you need us — day or night. We even offer same day emergency service, and of course, estimates are always free!
Doing a bathroom remodel? Leave all the plumbing and fixture installation to APEX. We'll do it right.
Even something as simple as faucet repair or installation is not too small a job for our kitchen and bathroom plumbing experts.
REQUEST AN APPOINTMENT ONLINE
Apex Plumbing
4000 Fambrough dr Ste 3
Powder Springs, Ga 30127